Custom Solutions for Business
While we have expertise and exposure to many Open-source Business applications, we discovered that many businesses were not satisfied with the default features available with the Opensource free products.
Hence we started offering Custom solutions for clients.. Our solutions are not just Simple but also Secure, Scalable and Stable. Be it Web Apps or Mobile Apps, you can safely trust us. We add value to our customers and rest assured, we shall also add value to you!
Whom clients trust
Ethics and trust forms the foundation of relationship between Kavach Networks and its clients
Built on the foundation of trust is the expertise and commitment of the Kavach team, who strive to exceed the commitments and hence the expectation of the clients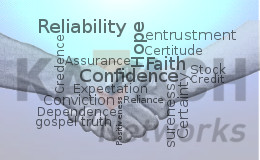 Cloud solutions with Kavach Networks (PortalTimes)
With around 15 years of experience of managing servers and solutions in data centres globally, Kavach Networks now provides a secure Cloud infrastructure for its valued clients to host their solutions on dedicated cloud servers. Uptime and redundancy are the keywords.
Dedicated servers on cloud, be it Windows servers or Linux servers. Even all Microsoft licences are also available on monthly/annual rent. Shared hosting option also available
Remote Management
Clients prefer Kavach team, comprising of domain experts in various areas of system and network administration, remotely manage their IT infrastructure while they focus on their core activities. We promise a high RoI with a prompt service